IDENTIFIND
Java | Android Studio | Photoshop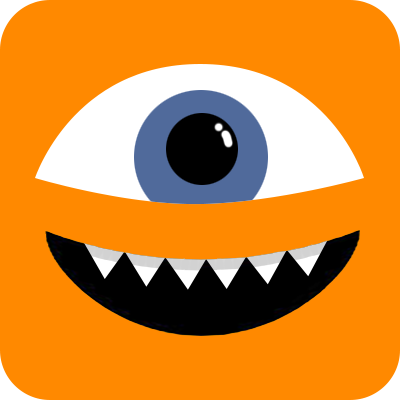 For PennApps Winter 2015 Hackathon, my team put together a children's Android App called Identifind. Part entertainment, part education, identifind has users create and solve puzzles similar to the ISpy books we read as kids.
I was in charge of creating the game's graphics, illustrating our cyclops mascot, buttons, and instructions. I was also responsible for the java basis upon which we build puzzle objects and all dynamic UI. While I did get to help work with static layouts in XML, I mainly used java to fill in those layouts with content we would store then retrieve from the web.
Due to the poor quality of the video (I had limited access to the android device) I've mocked up the process of creating a puzzle in photoshop.
The main menu, with ETREMELY straightfoward UI. With a target demographic of young children, we had to keep accessability in mind.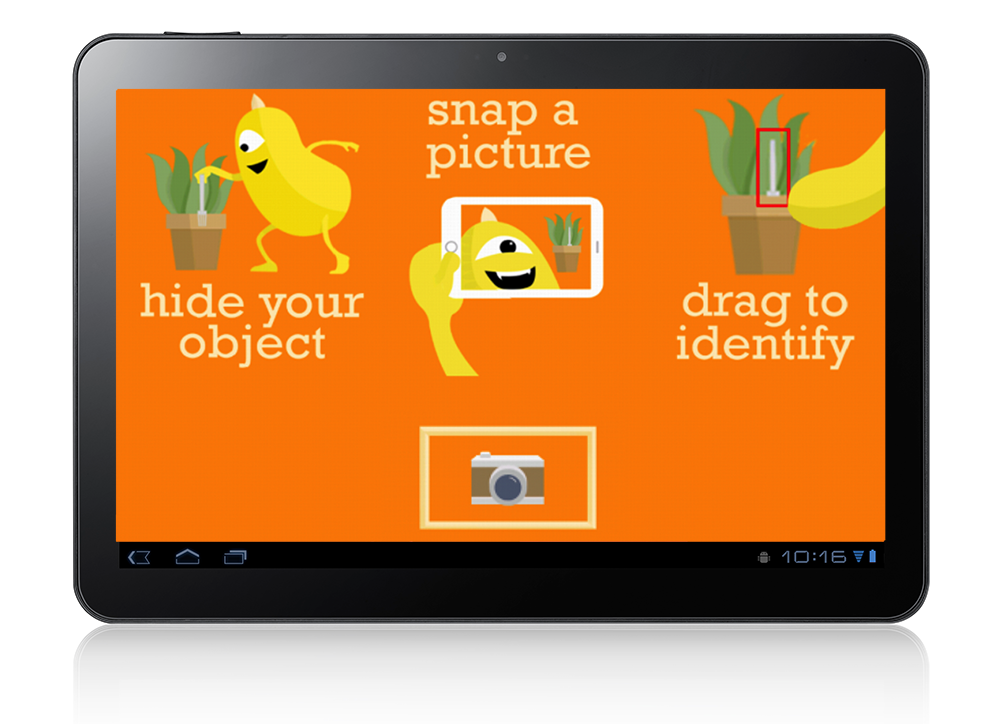 Adorable kid-friendly instructions.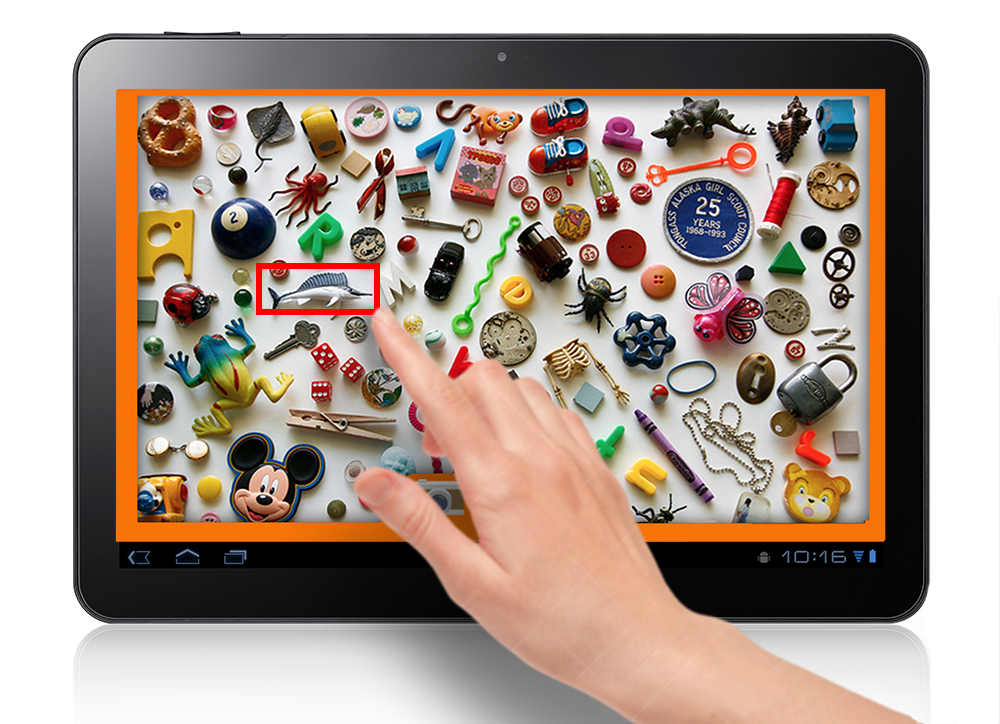 A user dragging a rectangle over their hidden object so our app knows where users can tap to find it.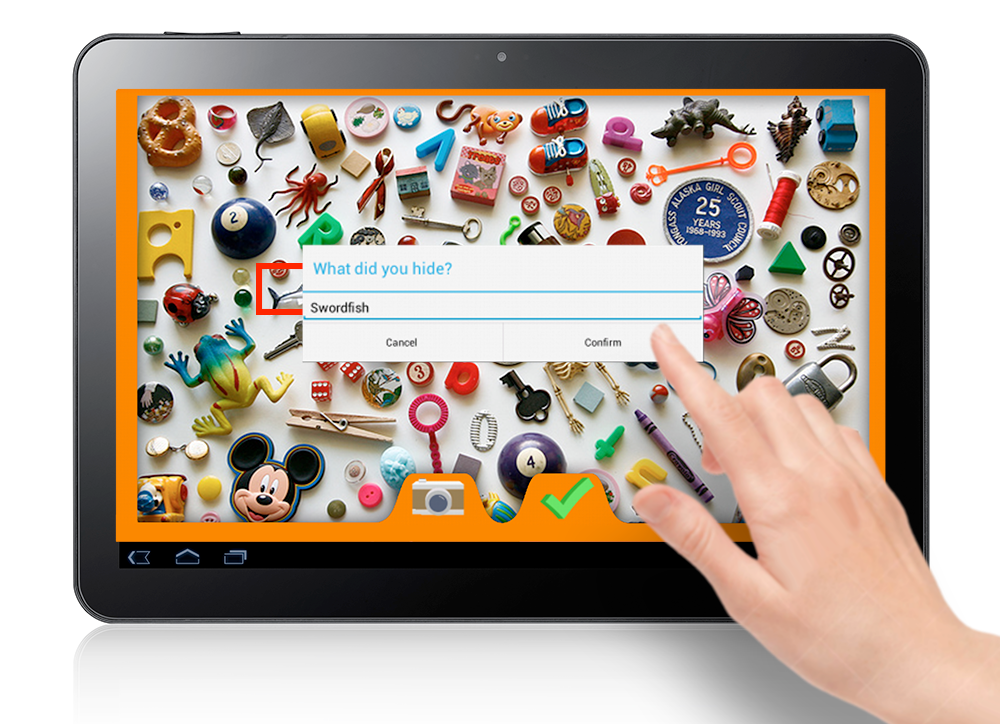 Finally, the user tells others what to look for. Once they hit confirm, the puzzle is up and ready to be solved.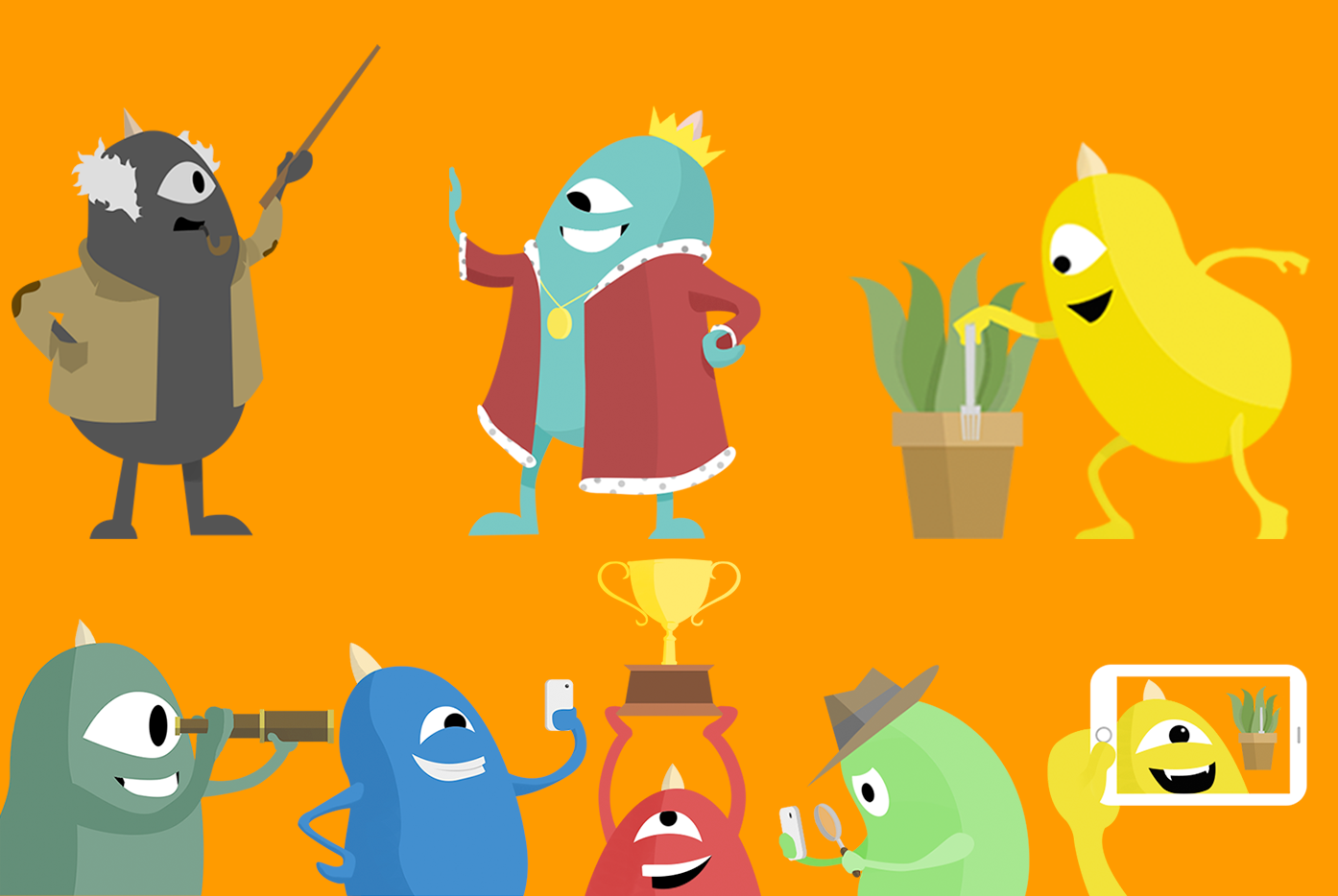 Just the many cyclopes of identifind.