IMPROVISED STRUCTURE ILLUSTRATION
Photoshop | Sketchup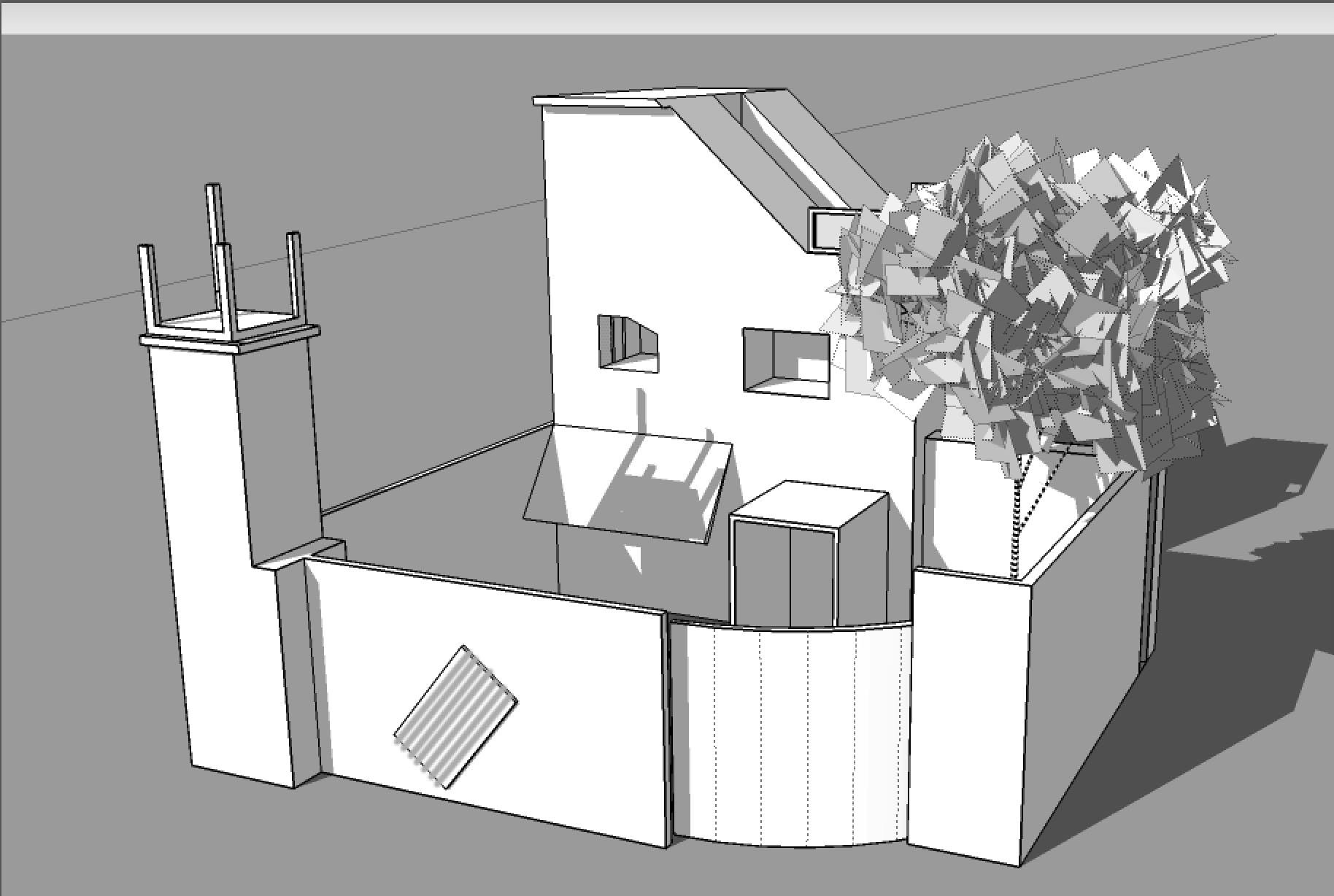 Simple model made in < 30 minutes in SketchUp. Used as a perspectve shortcut on which to paint the rest of the structure.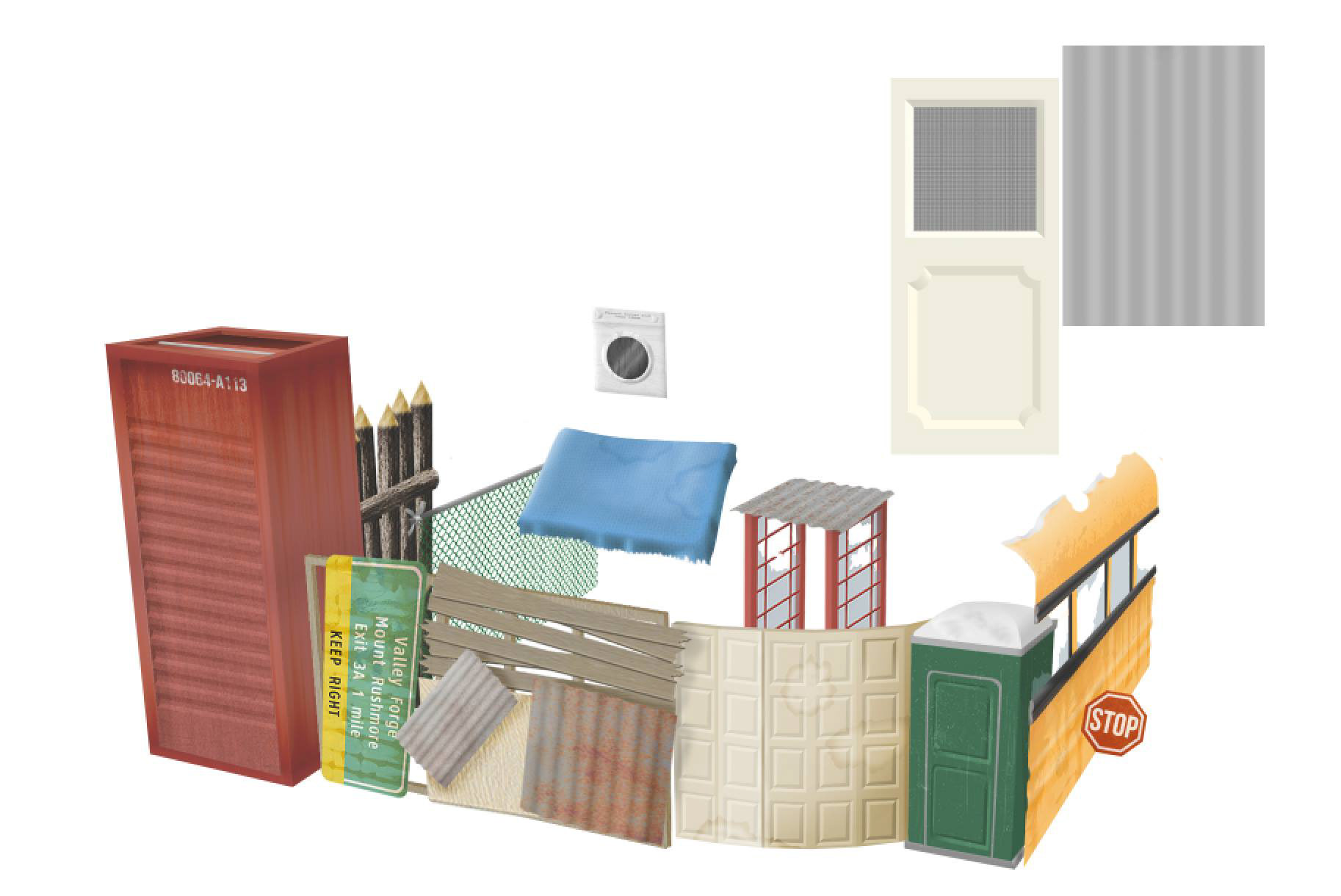 Finished the outer wall, about 3 hours in. Borrowed a free rust texture found in google images. The beginnings of the upper wall are visible in the top right.
About 6 hours in. Put a lot of work into the boards and pallettes covering the wall. Had fun with Penn's Wacom tablets to paint the trashbag wall at the top.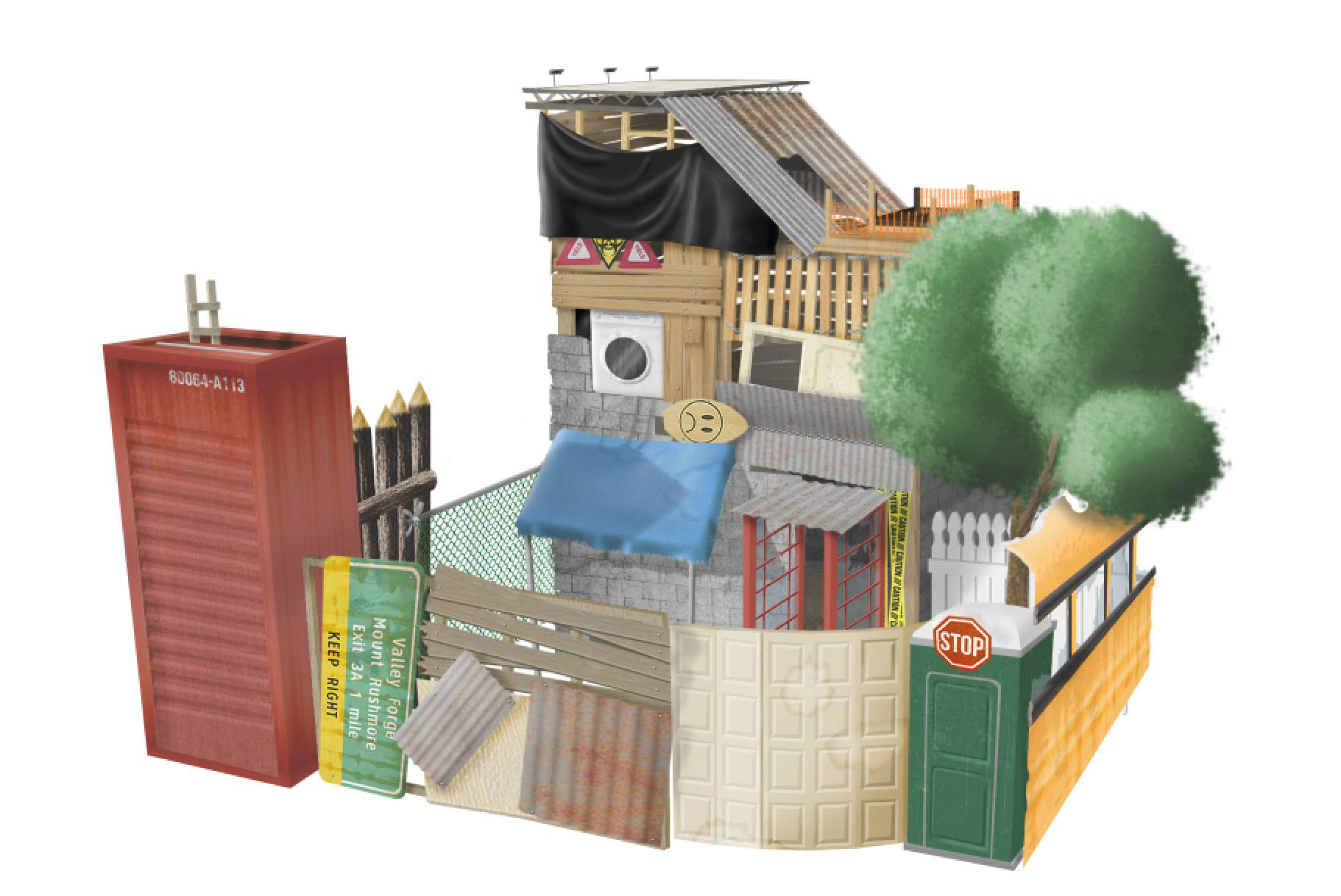 Finished the the building. About 8-9 hours of work to get here; pretty satisfied with the result.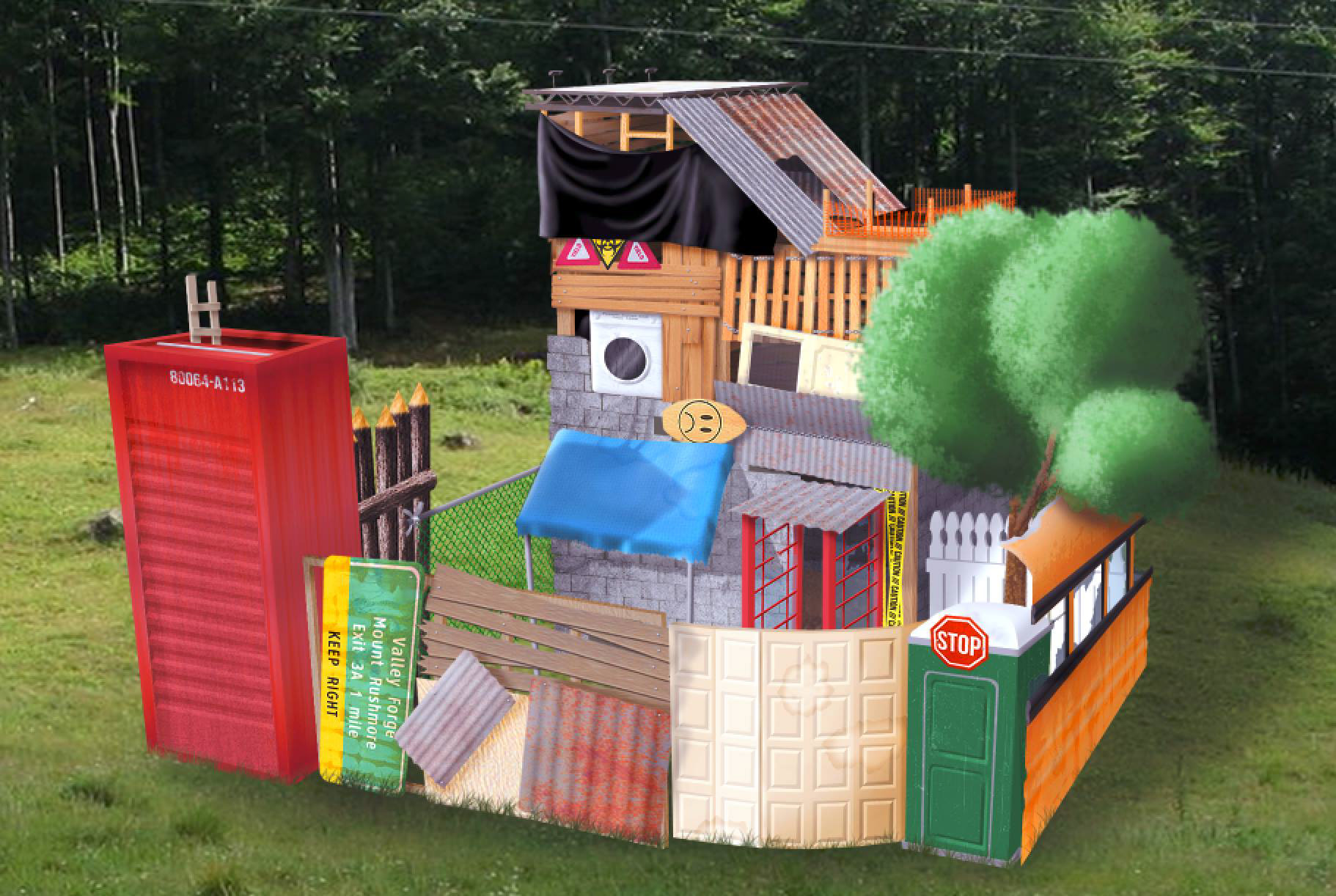 All done. Added a photograph found on Google Images for context, even if the perspective is a little off.
In total about 10 hours of work. Much fun.