PROBE
Unity | Maya | Photoshop | C#
PROBE is a turn-based strategy game where it's your job to win the Cold War Space Race for your nation. Allocate your budget and balance national development and security in order to make room for your cutting-edge space program. Send spies to rival nations in order to steal technological secrets or siphon their funds, but don't leave your own country undefended.
Winner of Best Art - PennPlay 2015!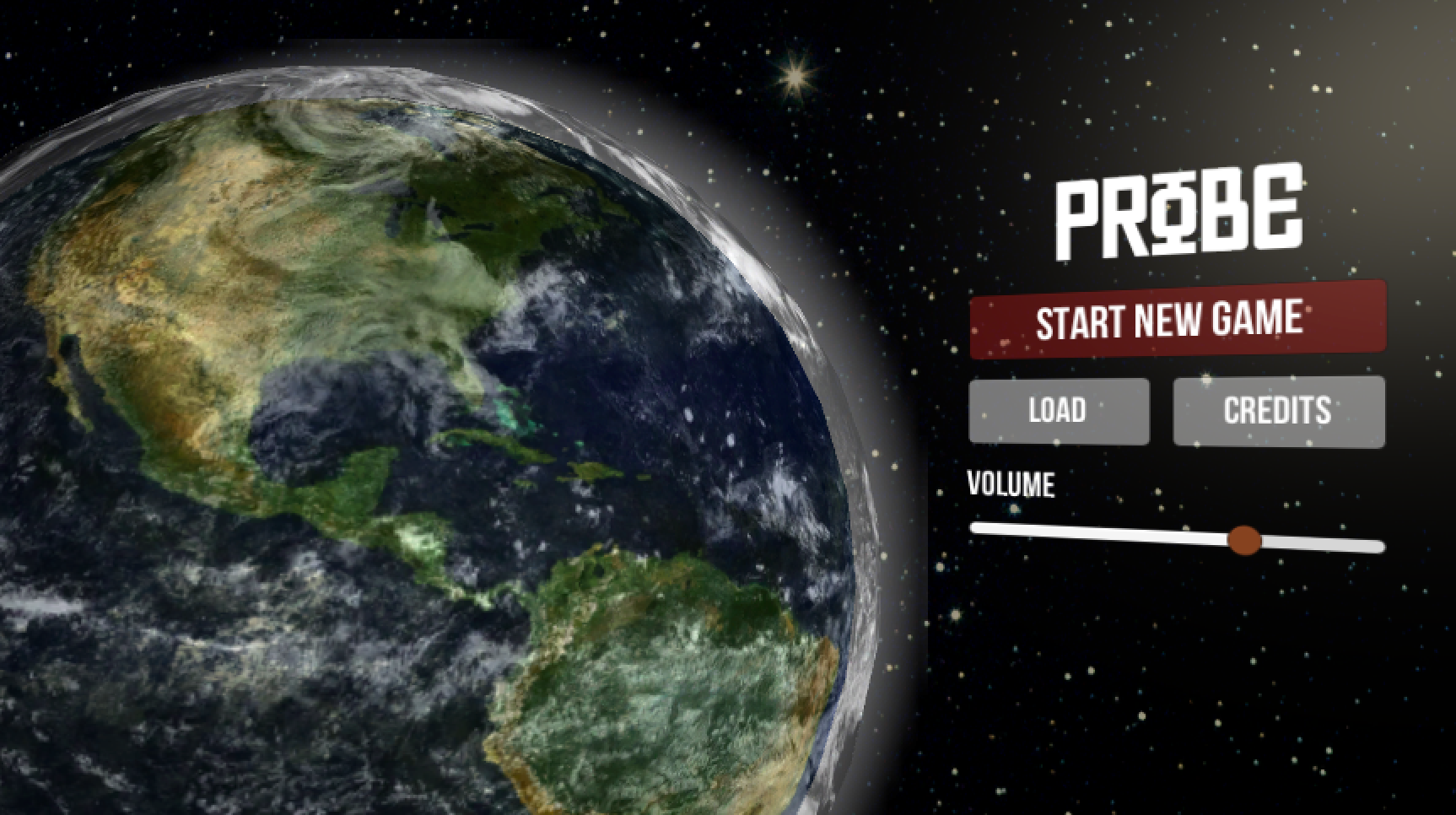 PROBE was made using the Unity Game Engine. All assets used in this project were created in Adobe Photoshop, save for a map of Earth and a picture of the night sky.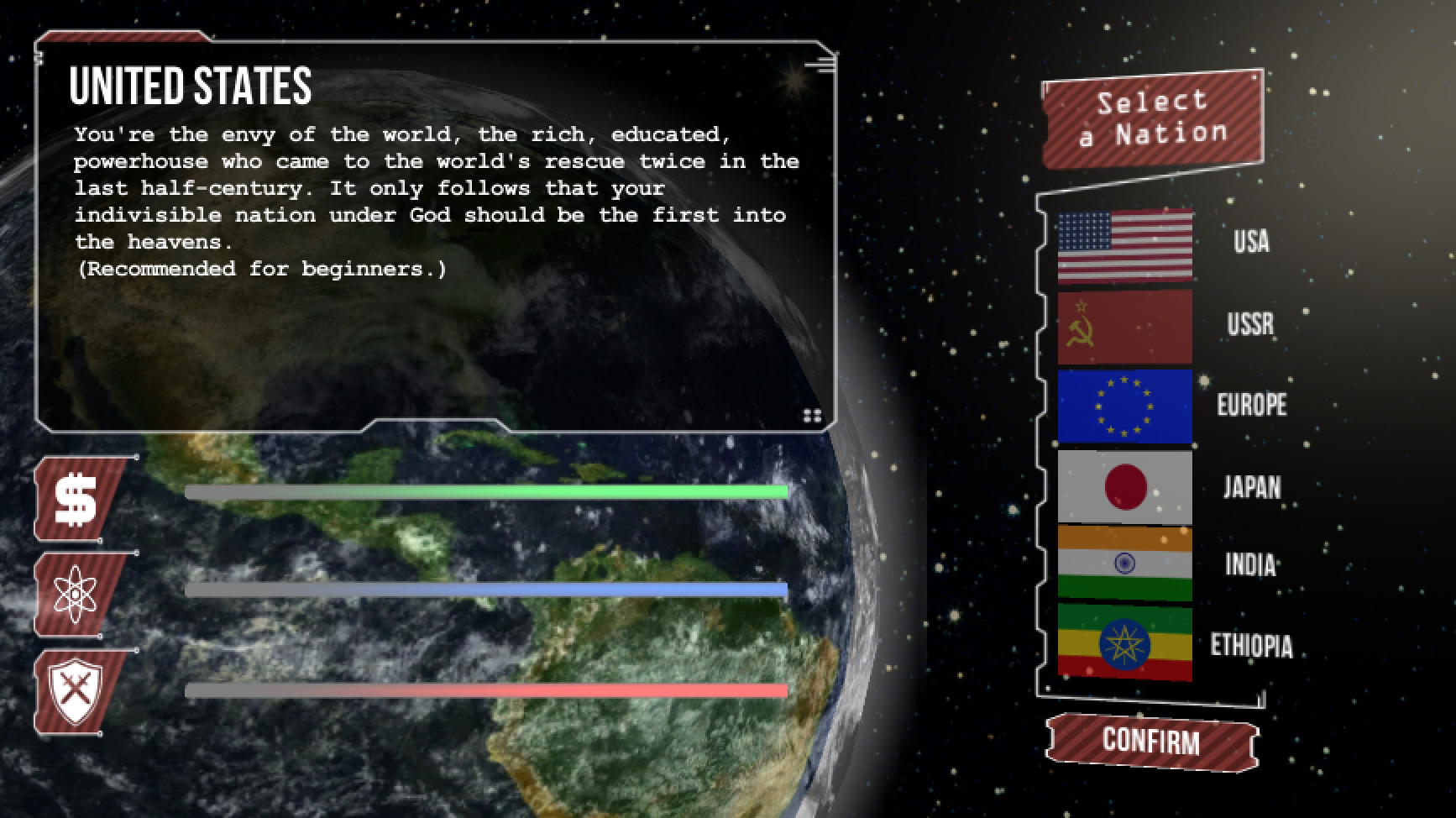 Users select their difficulty by choosing which nation they will represent. Selecting the United States is reccommended for beginners, as the game basically plays itself, but winning a game as Ethiopia requires perfect strategy and incredible luck.
Send spies to other nations in order to steal their secrets, but leave at least a few at home to guard your own. Visit other nations to assess the competition and decide on the best course of action.