The Other Food Pyramid
JavaScript | HTML5 | CSS3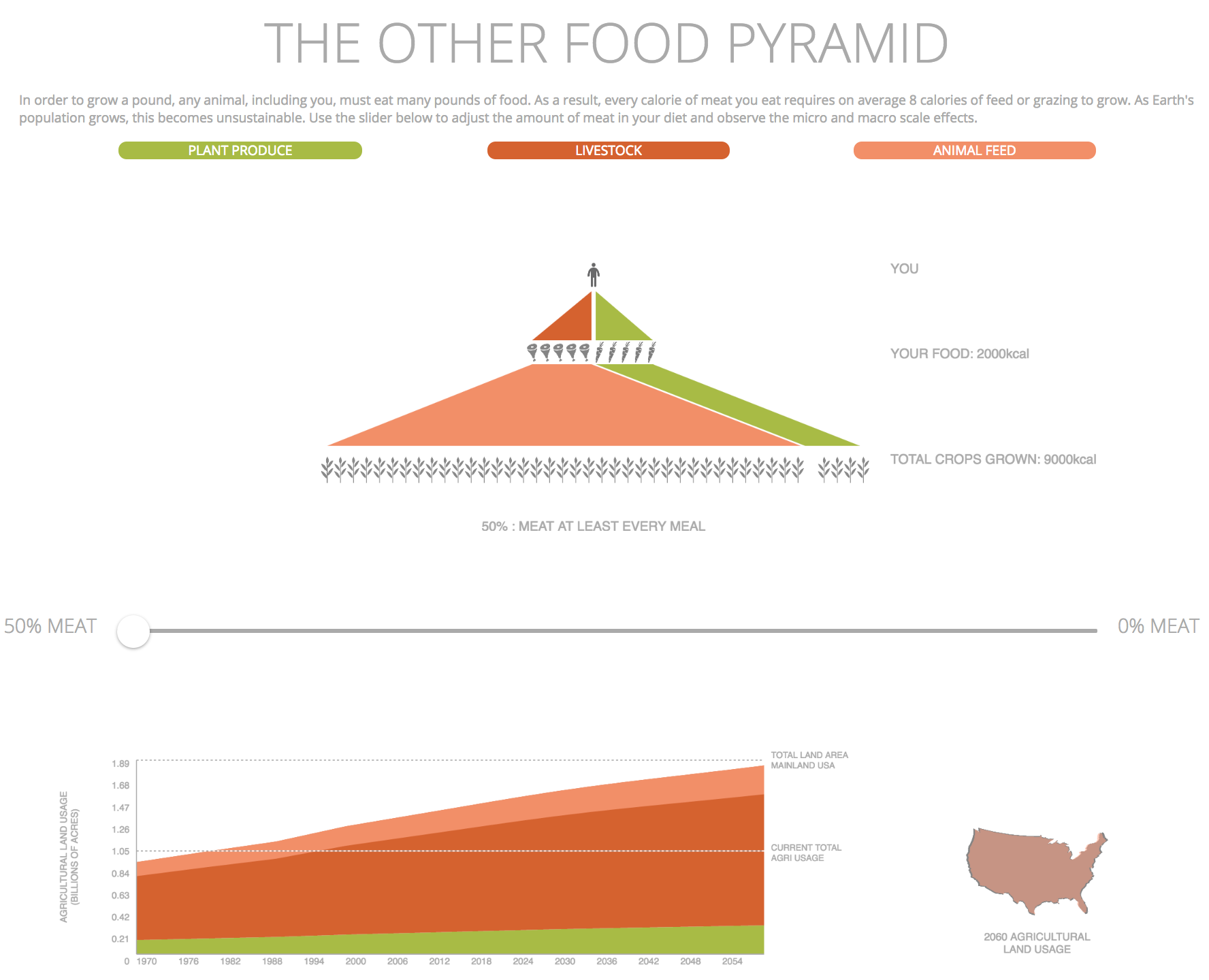 My first foray into web development, this interactive uses the HTML5 canvas element to dynamically respond to slider input and visualize information in real time. I used paper.js to create and display vector graphics, and the powerange slider for visual customization; everything else is original.
The graphic is meant to illustrate the sustainability costs of meat overconsumption. As an exercise primarily in design and programming, the data is singly-sourced and not rigorously representative of the issue.